Brian Eno anuncia disco recopilatorio de su trabajo para cine
Escrito por: Angie War
Publicado: 21 Sep 2020 8:00 AM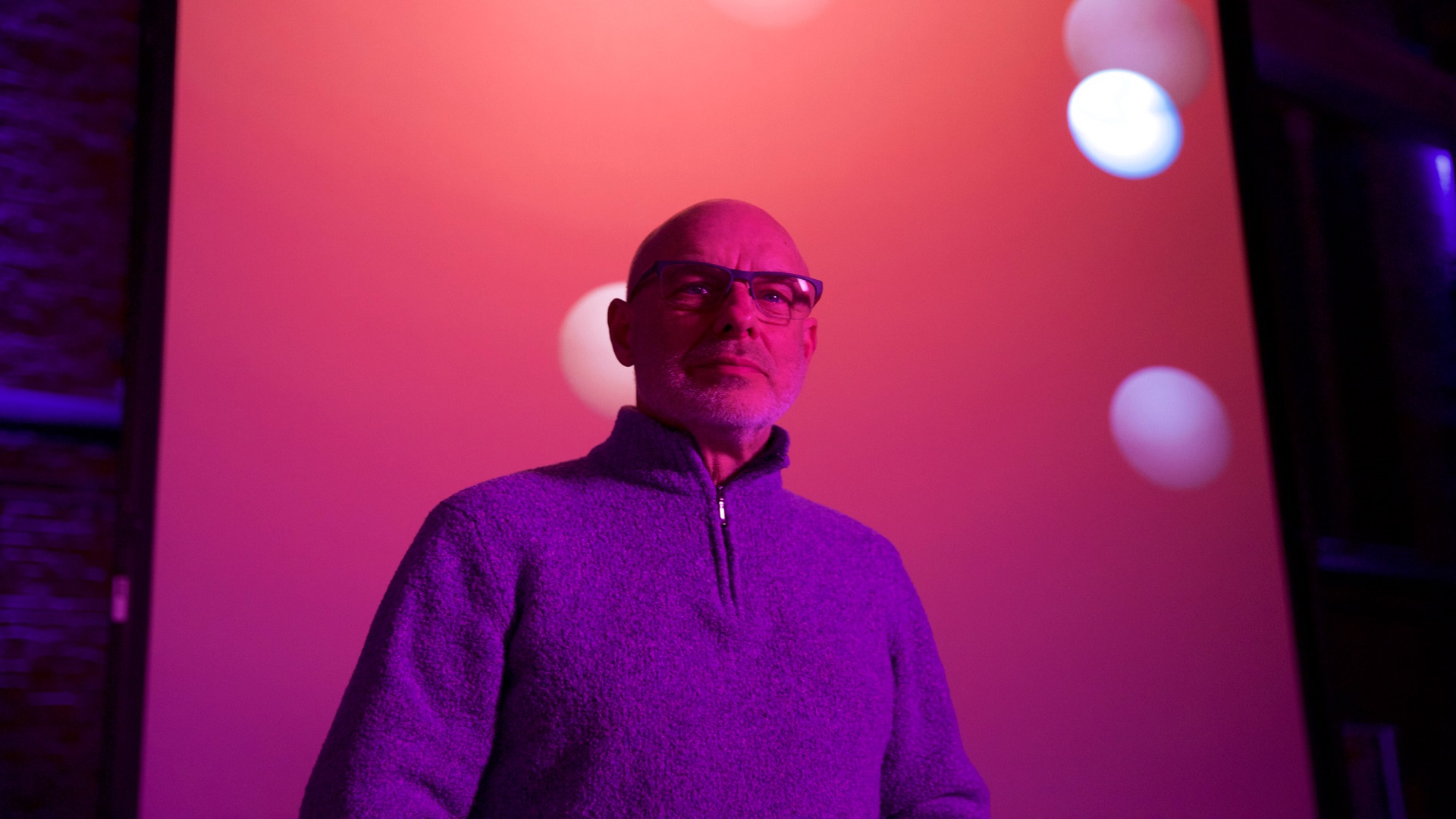 Un disco de bandas sonoras de Brian Eno llegará muy pronto.
De play acá para escuchar este artículo:
Brian Eno ha hecho la música original de más de 20 películas, entre ellas "Trainspotting" de Danny Boyle, "Dune" de David Lynch y "Heat" de Michael Mann, entre muchas otras. ¿Lo nuevo? El compositor británico recopilará parte de ese trabajo en un nuevo álbum "Film Music 1976 – 2020" que se estrenará el próximo 13 de noviembre a través de la discográfica UMC.
El disco recopilatorio incluye un total de 17 pistas, entre las composiciones más reconocidas y siete piezas inéditas. Aquí el tracklist:
Brian Eno - Film Music 1976 – 2020:
01. "Top Boy (Theme)" de Top Boy - Series 1, dirigida por Yann Demange, 2011
02. "Ship in a Bottle" de The Lovely Bones, dirigida por Peter Jackson, 2009
03. "Blood Red" de Francis Bacon's Arena, dirigida por Adam Low, 2005
04. "Under" de Cool World, dirigida por Ralph Bakshi, 1992
05. "Decline and Fall" de O Nome da Morte, dirigida por Henrique Goldman, 2017
06. "Prophecy Theme" de Dune, dirigida por David Lynch, 1984
07. "Reasonable Question" de We Are As Gods, dirigida por David Alvarado / Jason Sussberg, 2020
08. "Late Evening in Jersey" de Heat, dirigida por Michael Mann, 1995
09. "Beach Sequence" de Beyond the Clouds, dirigida por Michelangelo Antonioni, 1995
10. "You Don't Miss Your Water" de Married to the Mob, dirigida por Jonathan Demme, 1988
11. "Deep Blue Day" de Trainspotting, dirigida por Danny Boyle, 1996
12. "The Sombre" de Top Boy - Series 2, dirigida por Jonathan van Tulleken, 2013
13. "Dover Beach" de Jubilee, dirigida por Derek Jarman, 1978
14. "Design as Reduction" de Rams, dirigida por Gary Hustwit, 2018
15. "Undersea Steps" de Hammerhead, dirigida por George Chan, 2004
16. "Final Sunset" de Sebastiane, dirigida por Derek Jarman, 1976
17. "An Ending (Ascent)" de For All Mankind, dirigida por Al Reinert, 1989
Como adelanto, Brian Eno compartió 'Ship in a Bottle', tema que hace parte de The Lovely Bones, la película que Peter Jackson estrenó en 2009.
La edición física de este material se espera para el 22 de enero de 2021.
---
Le puede interesar: